2020 STALLION OPEN HOUSE SET FOR SUNDAY, JAN. 12TH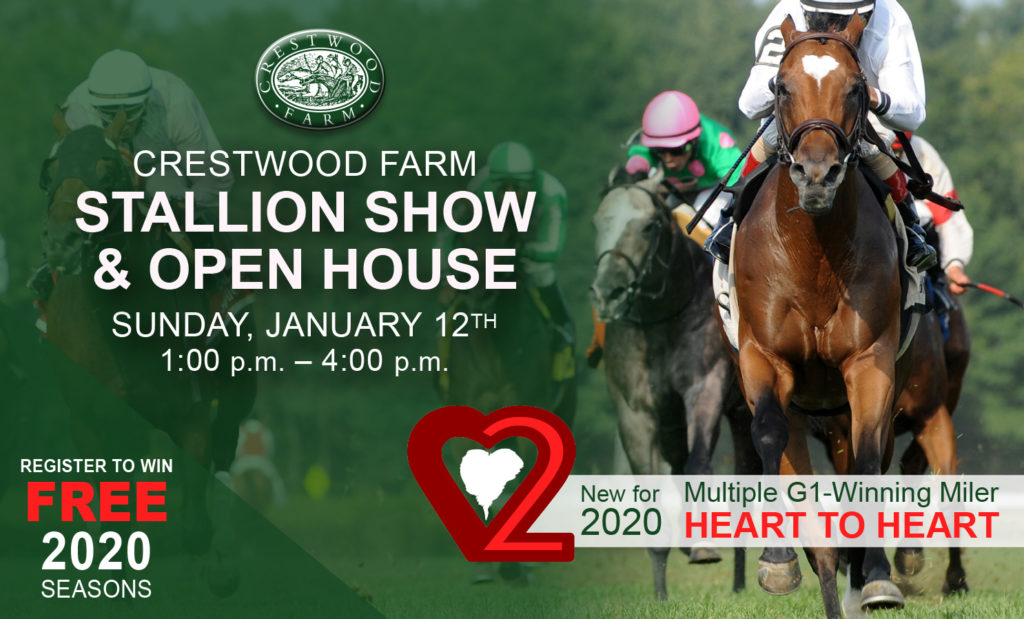 Crestwood Farm will host their annual Stallion open house for breeders on Sunday, January 12th, from 1 p.m. to 4 p.m. at their stallion barn located at 3758 Spurr Road in Lexington, Ky.
New for the 2020 season is the MG1W Heart to Heart, who earned over $2 Million while winning 11 Graded Stakes!
Breeders are encouraged to register in person for the 2020 FREE season raffle for each stallion. Food and drinks will be served in a heated tent. For additional information on the Stallion Roster please visit the farm's website at www.crestwoodfarm.com.