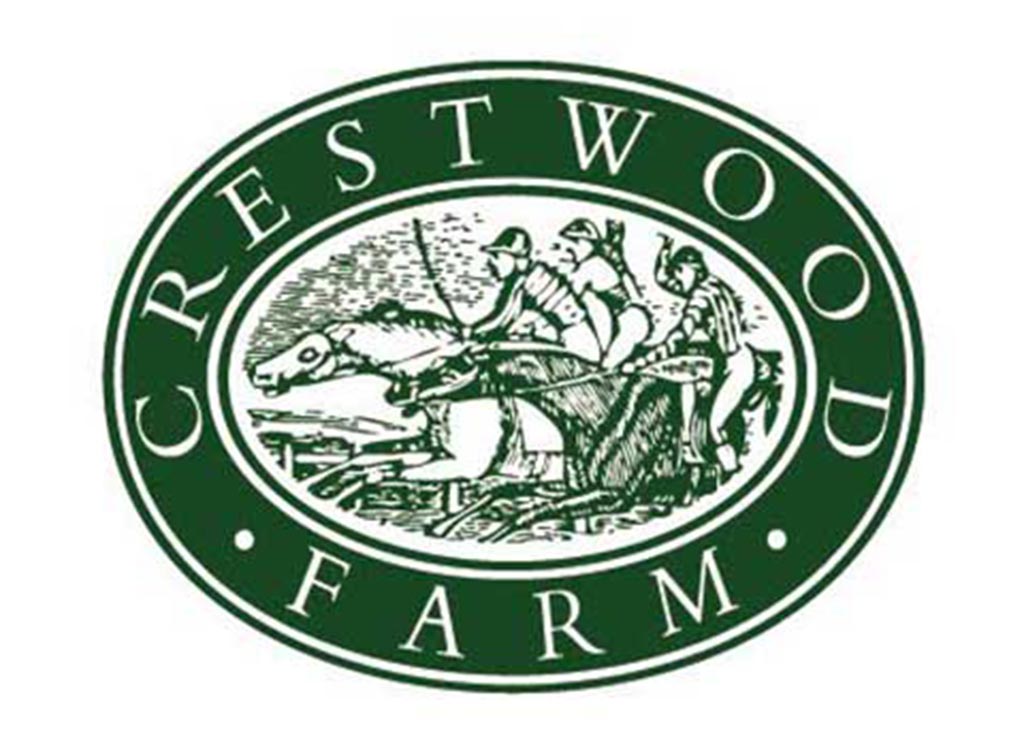 2021 Stallion Open House January 10 – 14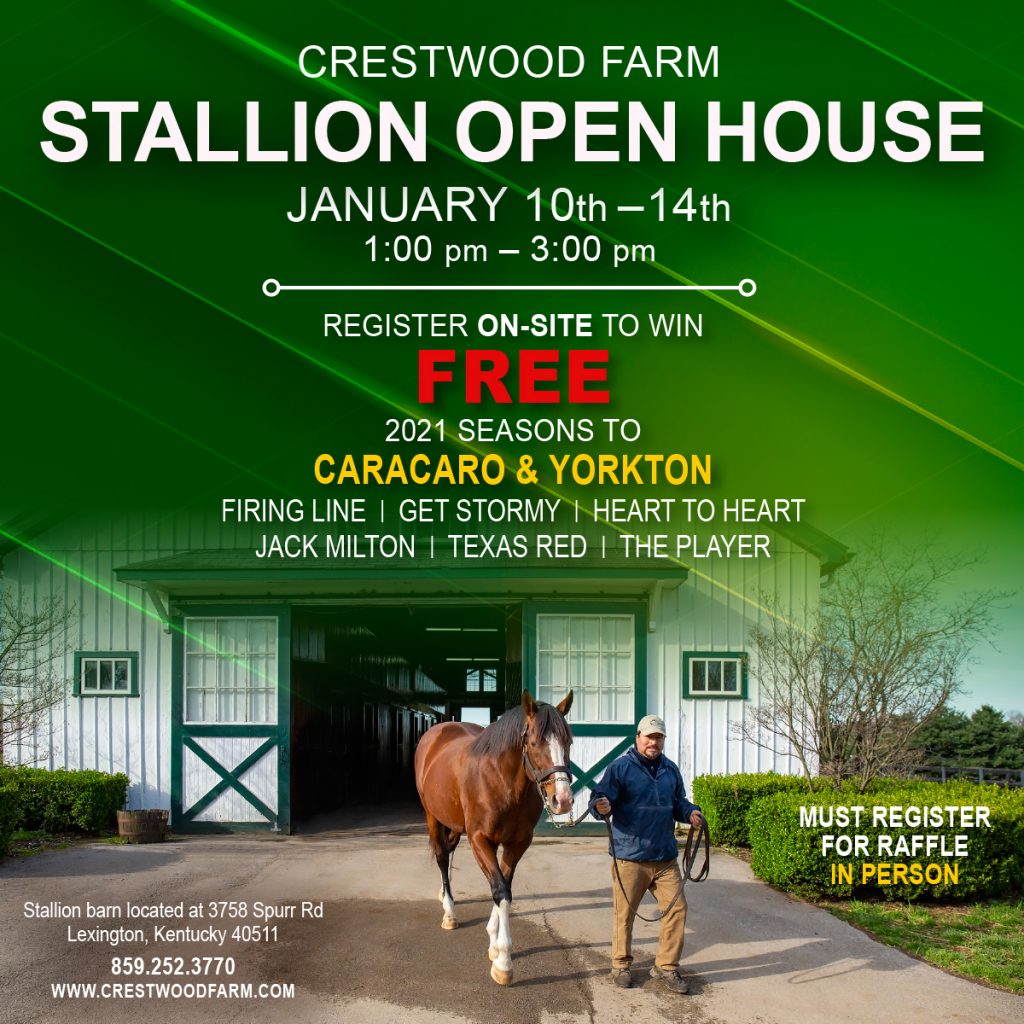 Crestwood Farm will host a stallion open house for breeders, January 10 -14 from 1:00 – 3:00 PM each day at the stallion barn located at 3758 Spurr Road in Lexington, KY.
Breeders may register in person for the 2021 stallion raffle. A drawing for one free season to each stallion will be held after the conclusion of the stallion open house.
Attendees are required to wear a face cover and practice social distancing during the open house.