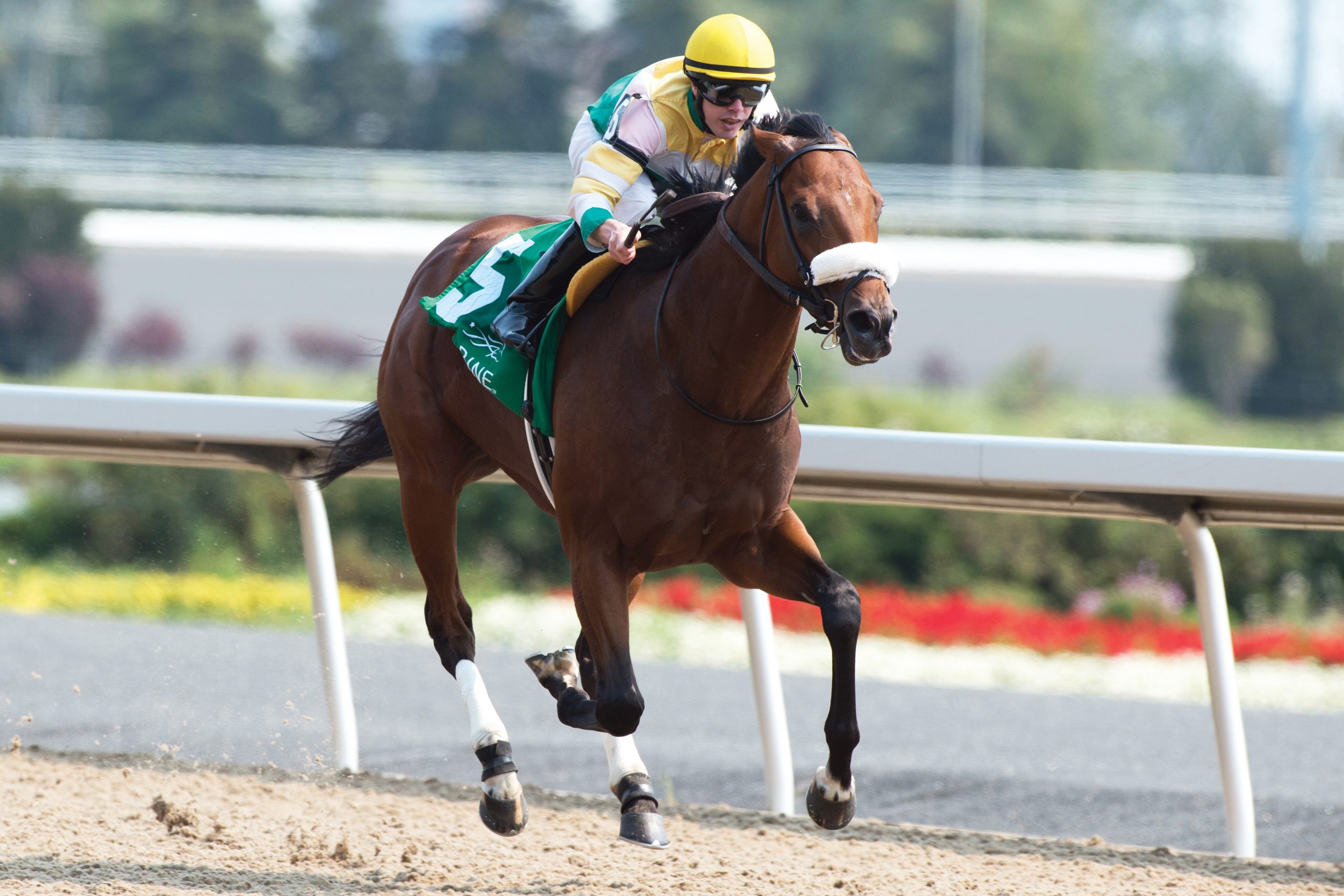 YORKTON
YORKTON (Speightstown – Sunday Affair, by A.P. Indy)
STUD FEE: $5,000 LFSN
**Breeders will be offered a $1,000,000 breeders' incentive program**
YORKTON is a Multiple Graded Stakes Winner by Top Sire SPEIGHTSTOWN from a family of Grade 1 Winners, Champions and Sires!
"YORKTON was a classy and versatile horse to train.  He possessed brilliant speed which carried him to Graded Stakes Wins and placings on three different surfaces."
— Trainer – Stuart Simon
SPEED: 5 Wins were "gate to wire" victories including a 103 BEYER!
CLASS: Stakes Winner at 3, 4, 5.  Stakes Winner on Multiple Surfaces.
Graded Stakes success on ALL SUFRACES. Won or placed in 10 stakes.
FAMILY: From the family of
o Multiple Grade 1 Winner MAPLEJINSKY (1/2 Sister to HOY, Champion 3YO Dayjur)
o Multiple Grade 1 Winning Millionaire and Champion SKY BEAUTY
o Top Sire and Grade 1 Winner VIOLENCE
o Grade 1 Winning Millionaire PLEASANT HOME
o Grade 1 Winning Millionaire GUARANA
o Grade 1 Winning Millionaire and Sire POINT OF ENTRY
o Grade 1 Winner PINE ISLAND
• Speightstown – Sire of 18 Grade 1 Winners on all surfaces from 6 Furlongs to 1 ¼ Miles.
• $546,332 in Earnings
• Maiden Special Weight Winner at 2.
• Won G3 Bold Venture Stake in consecutive years, both in gate to wire fashion
o 2018 6 ½ F 22.79 45.49 1:08.84 1:15 (Def G2W Pink Lloyd)
o 2019 6 ½ F 21.68 44.29 1:08.63 1:14.96 (Def G2W Pink Lloyd) (watch replay)
• Won King Corrie Stake – 6 ½ Furlongs setting all the fractions 22.2 44.36 1:08.49 1:15.24
• Won Charlie Barley Stakes (1 Mile Turf defeated G2W Winner Made You Look)
• Won Queenston Stakes (7F)
• 2nd G2 Nearctic Stakes (Defeated G2W Conquest Panthera, G2W Holding Gold)
• 2nd G3 Vigil Stakes
• 2nd Shackleton S. (G1W Vekoma, Defeated G3W Jackson, G3W Bourbon Resolution) (watch replay)
• 3rd G2 True North Stakes (watch replay)