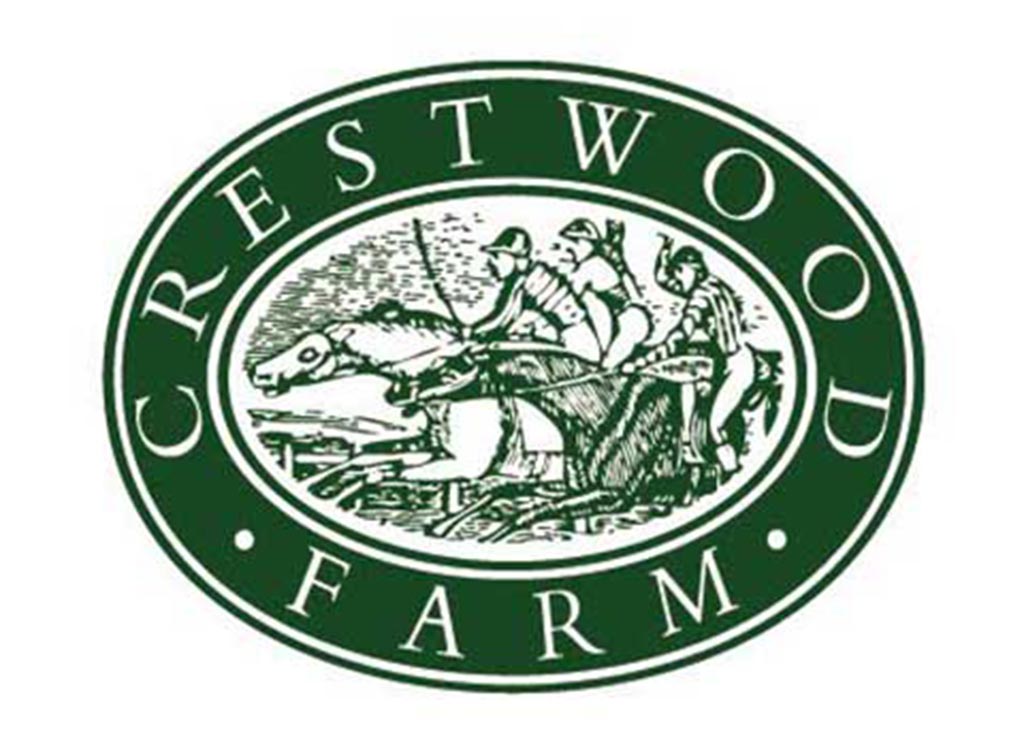 2022 Stallion Open House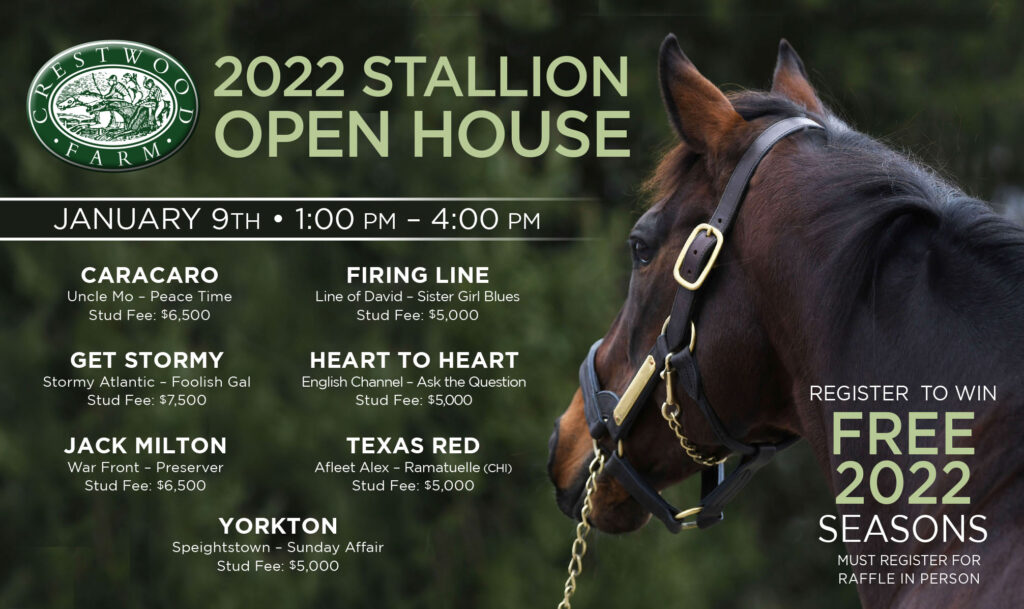 Crestwood Farm will host their annual Stallion open house for breeders on Sunday, January 9th, from 1 p.m. to 4 p.m. at the stallion barn at 3758 Spurr Road in Lexington, Ky.
Breeders are encouraged to register in person for the 2022 FREE season raffle for each stallion. Food and drinks will be served in a heated tent.  If you are unable to attend the Stallion open house, please feel free to call the office at 859-252-3770 to schedule a stallion inspection.