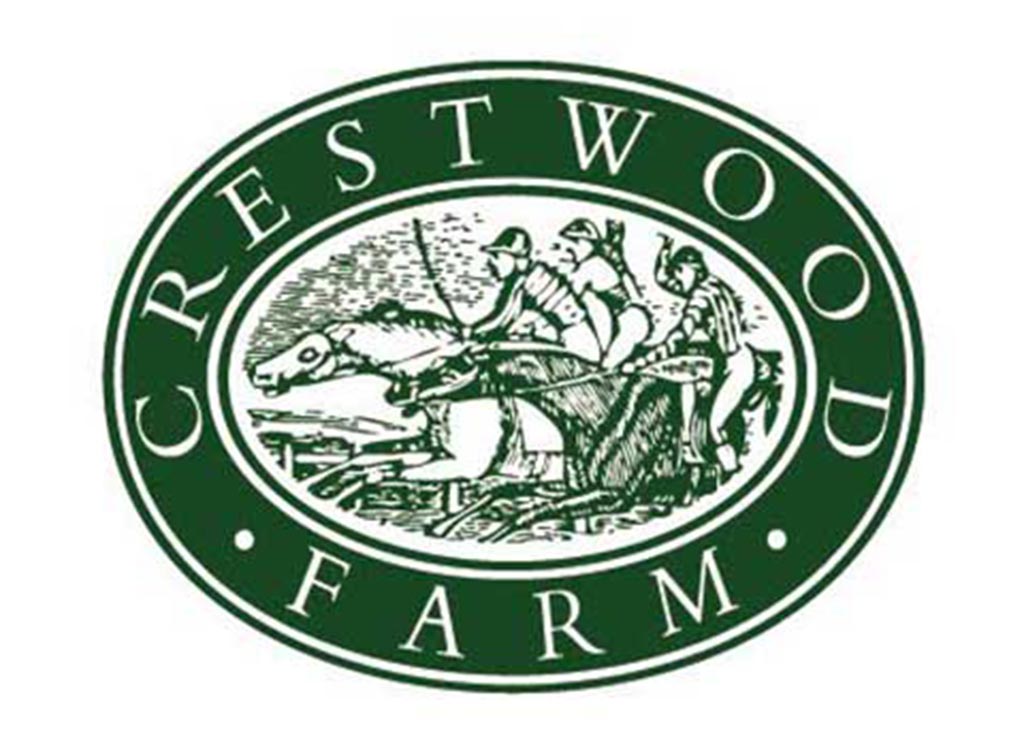 Two Yearlings Sell for $1.05 Million each from Pope McLean (Crestwood Farm) Consignment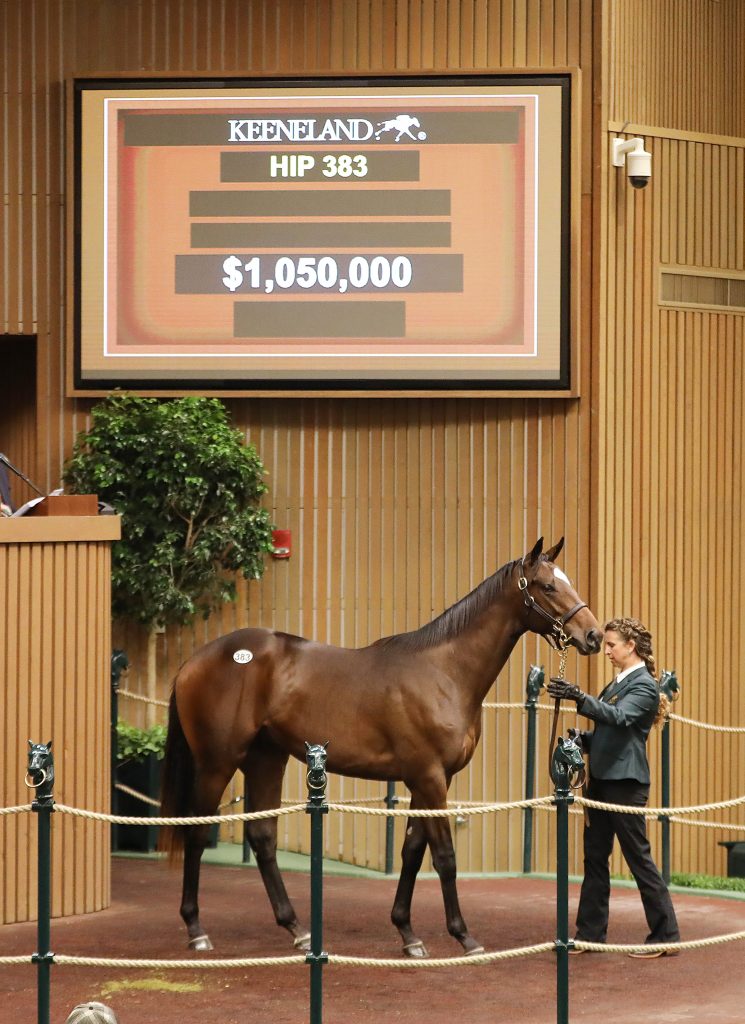 Two Yearlings from the Pope McLean (Crestwood Farm) consignment sell for $1,050,000 at the Keeneland September Yearling Sale. Crestwood Farm is one of five sales consignments to sell multiple million dollar yearlings and one of four sales consignments to sell multiple million dollar yearlings on the same day during the 2022 Keeneland September Yearling Sale. The two million dollar yearlings were both foaled and raised at Crestwood Farm.
The articles below are from the Thoroughbred Daily News (TDN) 9/15/22 You can view the TDN here: https://www.thoroughbreddailynews.com/pdf/tdn/tdn220915.pdf
SF/Starlight/Madaket Strike Early
SF/Starlight/Madaket Strike Early The powerhouse colt partnership led by SF Bloodstock, Starlight and Madaket Stables made their presence felt early in Wednesday's Book 2 opener, going to $1.05 million for a colt by young sire standout Gun Runner (Hip 383). The bay was consigned by Pope McLean's Crestwood Farm on behalf of breeder Ann Fostock.
"He is a beautiful horse raised by really wonderful people," said SF's Tom Ryan. "Gun Runner is a sensation. There is no other way to describe him. He has five Grade I winners from his first 120 runners. It is an amazing feat. Bob loved this horse. Donato loved this horse. John Moynihan is part of this horse. Everybody that saw him [liked him]. It was a consensus vote. We are happy to land him."
Out of Perfect Flute (Pleasantly Perfect), Hip 383 hails from a deep Juddmonte family. His second dam is MGISW and Kentucky Oaks-winning millionaire Flute (Seattle Slew), who is the dam of MGSW & MGISP Filimbi (Mizzen Mast). This is also the female family of GISW Weep No More (Mineshaft) and GSW Current (Curlin).
"He was a special horse," said Crestwood's Marc McLean. "He's a horse we thought could break through and it happened. It was a nice surprise. He was bred by a client, he was foaled and raised at our farm. He has always been a standout. He has such good scope and size and that's what made him special. We got lucky and got him in the right spot. We were pretty busy this morning; buyers kept coming back, which is a good thing. He was early in the session, which made us nervous, but I believe everybody had done their homework. Hopefully he was one of the standouts on the day, but you don't know until you get here."
The SF/Starlight/Madaket team sparked fireworks late in the session, securing a son of Into Mischief (Hip 740) for the same $1.05 million.
"We love Into Mischief. We've bought seven of them now [at KEESEP]," Ryan said. "How could you not love Into Mischief? He is out of a very good race mare and is by a very good sire. He is a horse Bob Baffert loved immediately, so we are happy to own him."
Source: TDN 9/15/22 Christie DeBernardis
Million-Dollar Score for Hancock
Rowland Hancock, who has been breeding Thoroughbreds for over four decades, had his first seven-figure sale when Tom Ryan signed the ticket at $1.05 million on a colt by Quality Road (hip 574) on behalf of the SF/Starlight/Madaket partnership. The dark bay colt is out of Celibataire (Broken Vow), a full-sister to graded winner Interactif and dam of stakes winner Stillwater Cove (Quality Road). Hancock purchased the mare, in foal to Union Rags, for $180,000 at the 2018 Keeneland January sale.
"I had seen her yearling the year before and I fell in love with the yearling," Hancock said of the mare's appeal. "Anybody that could produce something that beautiful, I wanted to own."
Of his first million-dollar yearling, who was consigned by Crestwood Farm, Hancock said, "This colt was something. He is one of the most balanced, classy horses I've ever seen. I've bred some fairly good horses, but he was just special. You always read about these classy horses who want to walk and never get mad, keep their demeanor. He exemplified that. He loved to walk. He loved to get out."
Celibataire's first foal for Hancock was a $100,000 Keeneland September yearling in 2019. He retained the mare's Gun Runner filly, Cause Celebre, who ran at Kentucky Downs just after her half-brother lit up the board at Keeneland. Celibataire's 2-yearold daughter of Justify sold for $215,000 at the 2020 FasigTipton November sale. The mare was bred to Mendelssohn this year.
Hancock has eight mares in his broodmare band.
"I've been doing this for 47 years," he said of his breeding operation. "This is the culmination of doing it for a long time."
Hip 383 was the second seven-figure purchase of Wednesday's session for the SF/Starlight/Madaket partnership, which struck early in the day to acquire a Gun Runner colt, also consigned by the McLean family's Crestwood Farm, for $1.05 million
"We love Quality Road, he's a great, proven stallion," Ryan said of the purchase. "It's a very nice family. He's a half to a stakes winning filly. He's a very straightforward colt."
Of the colt's final price tag, Ryan said, "The market is very strong, it's carried through from Book 1 to Book 2 very nicely. But he's a big, strong Quality Road colt who was well-raised and with a proper pedigree. It's not that surprising."
Enjoying the dual $1.05-million sales, Marc McLean said, "It's been a great day; unbelievable really."
He added of the Quality Road colt, "He was not a huge colt, but just a beautiful mover. We wouldn't dream he would go that high. It was a good job by the sales team. Both of these were for clients and were raised and foaled at our farm. It is rewarding."
Source: TDN 9/15/22 Jessica Martini